CloudQ – A NetSuite-Based Message Queue for Integrations and Processing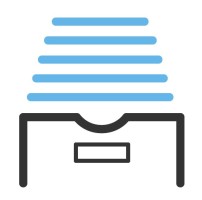 Fast
Fast to create the record in the queue and fast to process the record in the queue. Fully leverages NetSuite and makes data integrations with external systems a snap!
Scalable
Easily optimized for large or small volumes of queue information – and can even take advantage of SuiteCloud Plus in NetSuite for super high volumes of processing!
Configurable
Provide asynchronous queue processing or messaging for any record type, any condition! Create a Sales Order, edit a Support Case. Cloud Queue has you covered!
Reliable
Since the queue is based inside NetSuite, there's no external infrastructure or availability worries – you can stop for that cup of coffee on the way into the office – Cloud Queue is running – guaranteed!
Batch Processing or External Integrations - Cloud Queue for NetSuite
Have you ever noticed how expensive some integration providers are or how hard it is to get the integration to do what your business NEEDS?  What about big batch processes in NetSuite…  like processing customer subscriptions, leveraging an external mail provider like Mandrill, updating records from an external shopping cart, or building work orders and assemblies off a 100 line Sales Order…
Cloud Queue can (and has been) successfully used to solve all those and other scenarios.  You don't need to pay ridiculously high "Integrator" fees to have extremely robust batch processing, asynchronous record processing and bulk integration data flows.  Check out Cloud Queue for NetSuite.
Contact Cloud 1001 Today
It's easy. Just click Contact Us, tells us who you are, and we will get in touch to help you build a solution that supports your success.